Financial Planning
Helping you create the life you want, no matter where you start.
What exactly is "financial planning"?
Financial planning takes a holistic, big picture view of you, your lifestyle, and your financial needs and priorities. Without this broad approach, it's like trying to see out a window with the curtains half-closed. You need the full view to understand and make the right decisions about every aspect of your finances.
Planning personalized to your life
Simple process

Creating a financial plan can seem daunting, but our specialists make it easy. They'll sit down with you for a simple chat, learn about your life, so they can tailor a plan to your goals.

Certified specialists

Our local team are certified experts in their field, with years of experience helping individuals and businesses create practical financial plans that secure their future.

Clear, comprehensive support

We don't use jargon. Your financial plan will not only cover everything you need, but it will also be easy to understand and put into action to achieve your goals.

Proactive approach

Financial planning shouldn't be a one and done process. Be it a job change, a baby or retirement approaching, our experts keep in touch to ensure your plan stays relevant to you.

We'll guide you through the planning process
1. Get to know you
First things first, we'll sit down together to learn about your life, your goals, and your vision for the future, so we can create a personalized framework for your financial plan.
2. Collect & analyze
Yes, we know, the boring stuff! But we'll make it as easy as possible, asking clear questions and work with your other providers to get any extra details we need.
3. Create your plan
Life is all about balance. With the insight gathered, we'll develop a step-by-step action plan that ensures you reach your goals for the future while still enjoying life today.
4. Review & adjust
The only constant in life is change, but that doesn't mean you need to start over. We'll review and adjust your plan regularly to ensure it evolves with you.
What does a financial plan include?
A comprehensive financial plan covers every area of your financial life, from investments and real estate to insurance and retirement planning. There are a number of financial planning areas that a comprehensive financial plan may take into account:
Investment Planning

Managing your investments based on past experience, attitudes, objectives, times horizon, risk tolerance and need for income.

Tax Planning

Your current and future tax obligations and strategies to minimize or defer taxation on personal and/or business income.

A plan for your post-employment financial well-being, comparing your desired retirement lifestyle with retirement assets, planned savings, expected sources of income and return on investment.

Estate planning includes arranging for payment of expenses and obligations after your death, as well as

tr

ansferring

your wealth and other assets to successors as specified in and outside your will.

Strategies to minimize your exposure to unexpected financial loss due to death, health issues, property damage, business and other risks.

Financial Management

Your current and projected future financial position, including cash flow (the balance of what you're earning, spending and saving), budget and net worth.
To help us truly personalize our planning support, there's some information we'll need to collect from you. Here's what you'll need to bring along to your appointment:
Tax return
Investment statements
Financial statements
Pension statements
Insurance policies
Estate documents
Meet our Credential Financial Strategies team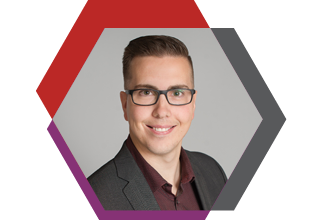 Tony Gill
BBA, CFP®, CIM®, CLU®, FCSI®
Wealth Advisor

Credential Securities 

T 306 842 9571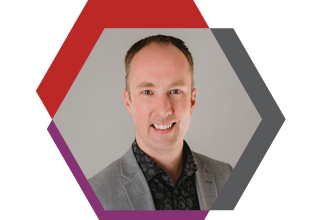 Sean Purdue
CFP®, FCSI, CIWM, CIM, CLU
Wealth Advisor

Credential Securities 

T 306 842 9554

Tony started with Weyburn Credit Union in 2008 and has since transitioned into a role with Credential Securities. He is a firm believer in lifelong learning and continuous professional development. He obtained a Bachelor of Business Administration (BBA) degree from the University of Regina majoring in Finance, received the Fellow of the Credit Union Institute of Canada designation (FCUIC), completed the Canadian Securities Course, and has achieved the Wealth Consultant designation (WC). His most recent accomplishment marked the completion of the final requirements to earn his designation as a Certified Financial Planner (CFP®).
Tony is originally from the Halbrite area. He and his wife, Nicole, and their two sons, Jacob and Joshua, have made Weyburn their permanent home. Tony spends his spare time visiting family and always enjoys taking in the latest releases at the movie theater.
Sean's career in financial services began in May 2003 in consumer lending. In 2005, he pursued his passion and moved into Wealth Management. Currently, Sean is a Wealth Advisor with Credential Securitites. As an experienced Certified Financial Planner (CFP®), Sean is equipped to help his clients navigate all aspects of their financial affairs. Owners of small businesses and family farms are increasingly accumulating wealth inside of their corporations. Sean's investment and tax knowledge allow him to specialize in developing strategies for his client's corporations and family trusts. He is also experienced in dealing with the intricacies of various types of pension plans.
Sean lives in Weyburn with his wife Dawn and their three children. In his down time, he enjoys travelling, camping and watching/coaching his kids' activities. You can also find him at every Rider home game cheering on the Green & White!
Boost your financial know-how

Check out our Financial Literacy Hub for helpful tips, articles and resources.
---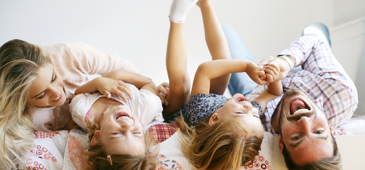 The Keys to Financial Freedom
If you are ready to improve your financial situation, here are simple and easy steps you can take in order to get to where you want to be financially.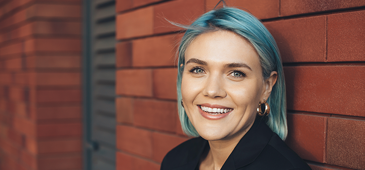 Good Wealth Sparks Good Health
If you care about your health, you must tend to your finances. If money stresses you out more than anything else, you're not alone.
See how smart investing can help you reach your goals faster.
Check out our handy savings calculators.
We're ultra-local & here to help!
Mutual funds, other securities and securities related financial planning services are offered through Credential Securities, a division of Credential Qtrade Securities Inc. Credential Securities is a registered mark owned by Aviso Wealth Inc.