About us
We put people above all.




Whatever your hopes, dreams, needs and wants are: that's what we put first.


Banking is just how we help you make it happen.
We are a financial services provider run on principles.
We are like a bank in many ways, we are a financial services provider and we are open to everyone. Like banks, we are full service. From loans to investments, everyday banking to financial planning and everything in between, we have you covered. Plus, we have the same convenient access.
But we are different! Different by design.
Credit unions are run on principles using our profits for your good – not our pockets! Our profits go back to customers:
$934M
---
With $934M in managed assets, we are strong and secure.
$496M
---
With an ATM network bigger than most banks, our members have access to 1000+ ding-free ATMs.
100%
---
Of our profits are used for your good - not our pockets. 
1st
---
We are 100% owned and led by our members - that's why we put members first.  That's why we always have your best interests at heart.
5.8M
---
The number of Canadians credit unions serve; we alone serve over 8,900 in our local communities.
1944
---
The year we began making lives better, brighter and stronger.
Experience values-based, co-operative banking
It's why we're more than just numbers.
Our vision
We will be the spark that inspires
our members to achieve their financial well-being,
our people to be their best, and
our community to be strong and vibrant.
Our values
We are principled. We do the right things, the right way, for the right reasons. We are honest, accountable, respectful, and fair.
We are energetic. We believe in doing our work with a spark. We are enthusiastic, positive, creative, and engaged.
We are collaborative. We build each other up and work as a team. We are inclusive, appreciative, supportive, and coachable. We all contribute to the success of the organization.
We are experts. We are committed to education, innovation, and professional growth. We respond to the changing needs of the organization and our members by listening, learning, and developing solutions.
We are local. We believe in making a positive difference in the communities we serve. We are local people making local decisions.
We are strong. We will be known for our corporate strength, leadership, and generosity. The stronger we are; the more we can achieve together.
Our purpose
We are a financial services provider run on principles. We deliver an exceptional member experience, we provide expert financial advice, and we use our profits for your good.


Would you like to know more?
Our Service Promises
We promise an experience beyond ordinary:
We'll help you thrive financially




You'll love service with a spark




We'll say what we mean and mean what we say




We'll keep your best interests at heart




We'll own it
Our policies and commitment to you
We do the right things for the right reasons. 
You're more than just a number, too
We are owned by our members – the people who bank with us. So w
alk in like you own the place, because you do. 
You have a say in how our credit union is run. At WCU, our board of directors is elected by our membership on the premise of "one member, one vote."
All members have an equal say in how their credit union operates, no matter how much or little you have in your account. Members can voice their concerns and vote on the issues that matter to them.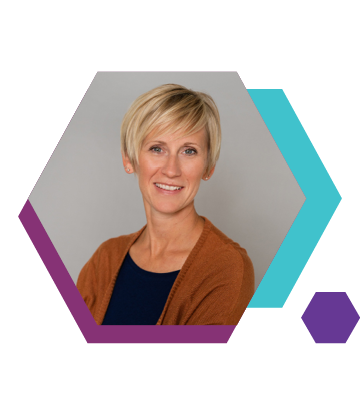 Angie Hastings
Board Member, WCU &
Office Manager, Don's Plumbing and Heating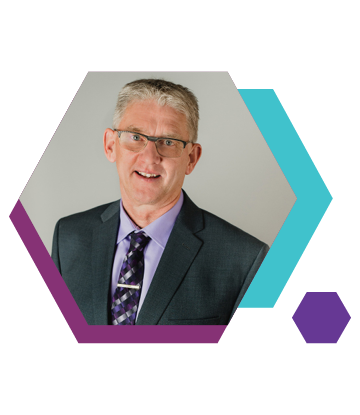 Duane Walkeden
Board Member, WCU &
Construction Lead, Whitecap Resources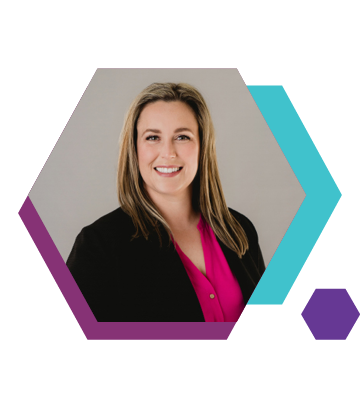 Jesse Ridgway
Board Member, WCU &
Self-Employed Agricultural Producer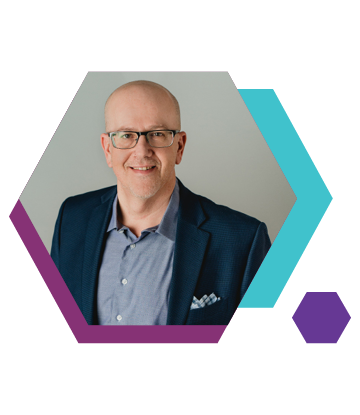 Jeff Richards
Board Chair, WCU &
Executive Director, Wor-Kin Shop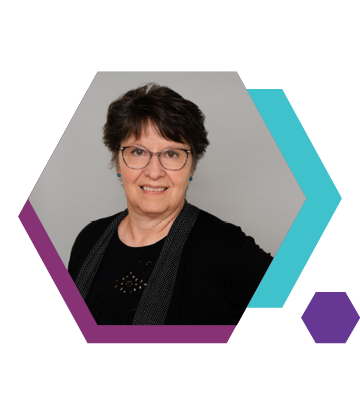 Kelly Linnell
Board Member, WCU &
Retired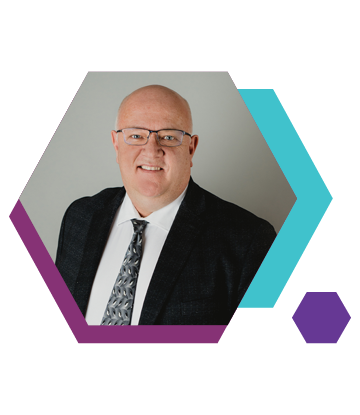 Larry Heggs
First Vice Chair, WCU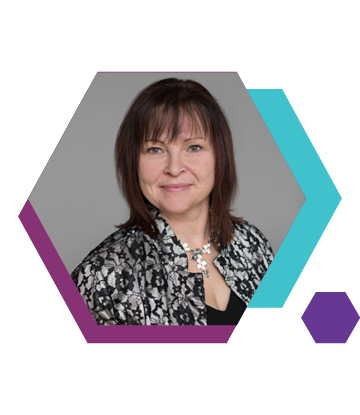 Lynn Colquhoun
Board Member, WCU &
Teacher / Education Coordinator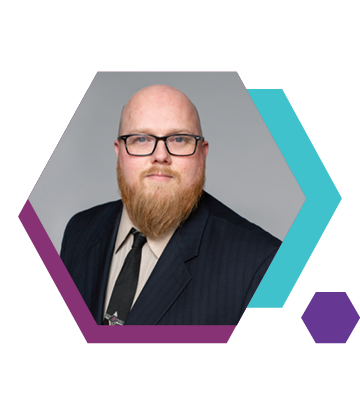 Matt Caudill
Second Vice Chair, WCU &
Assistant Caretaking Supervisor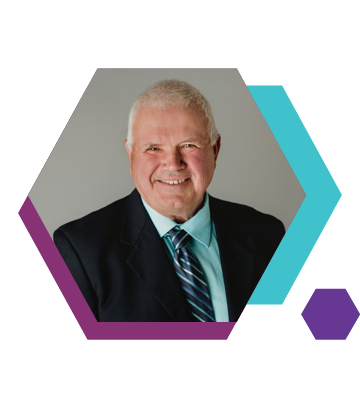 Norman Wall
Board Member, WCU & 
Agricultural Services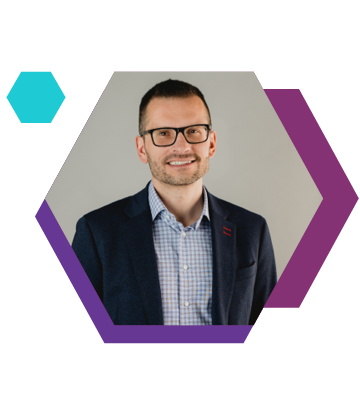 Don Shumlich
Chief Executive Officer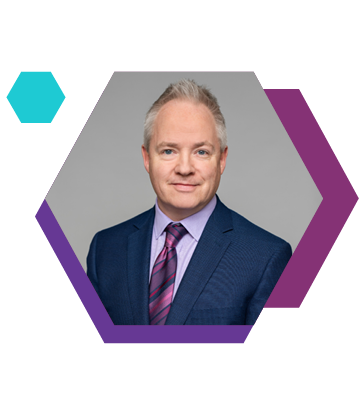 Bill Pittman
Chief Risk Officer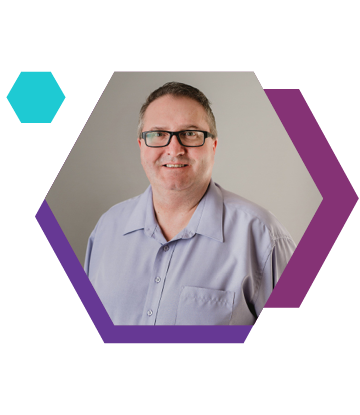 Jeff Hayward
Chief Operating Officer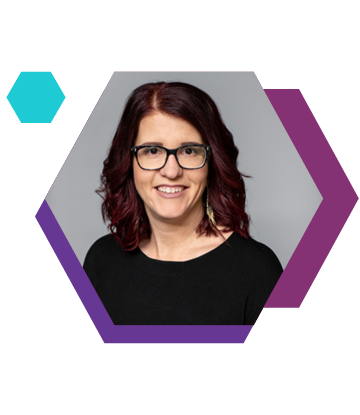 Krista Hubic
Chief Financial Officer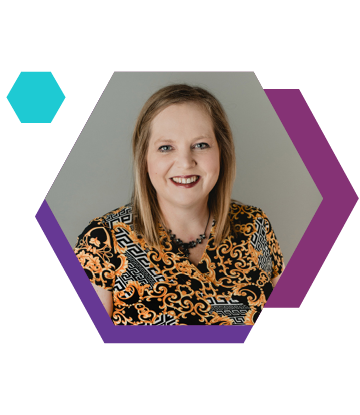 Tana Torkelson
VP of Marketing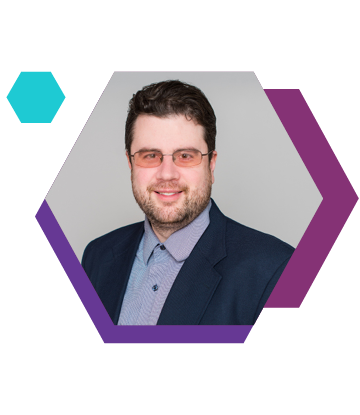 Ryan Janke
VP of Technology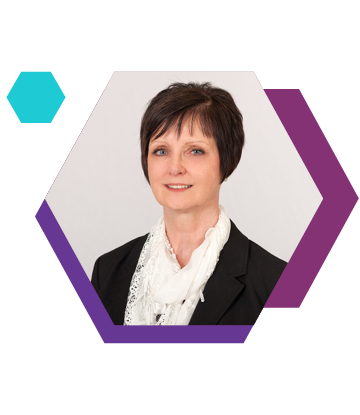 Val Ness
VP of Human Resources
As your CEO, Don works with the Board to develop the Credit Union's strategic direction, business plans, budgets, corporate governance practices, and maintain an appropriate control environment. All this work is done in order to safeguard the Credit Union's long-term viability and relevance and ensure that the organization has a positive impact in the communities we serve.
Don began his career in financial services with one of the big 5 Canadian banks as a personal banker, lender, and manager. He moved to Weyburn Credit Union as an Investment Advisor and later became the Executive Manager of Wealth Management of WCU. In 2006, Don was promoted into his current role as Chief Executive Officer.   
Don achieved a Bachelor of Commerce degree (Finance/Marketing) and a Bachelor of Arts degree (Economics) from the University of Saskatchewan. He has also obtained two financial planning certifications, completed the Queen's School of Business Strategy Program, and holds certificates from the Canadian Securities Institute. He has also learned a lot from a previous board position at the Family Place and a current board position at Weyburn Housing Authority.
As the consummate professional himself, he remarks: "I am constantly impressed by the commitment and professionalism of the staff at Weyburn Credit Union. They are the best of the best, and they work hard every day to provide our members with top notch service."
Don, and his wife, Karen have three sons and have been happy living in this community since 1997. Don was born and raised in North Battleford, but Weyburn is now truly his home. Don notes, "It has been an absolutely wonderful place to raise our family. Some of the things we enjoy are hockey, volleyball, camping, motocross, snowboarding, and time at the lake."  
Bill, as the Chief Risk Officer, manages the development and maintenance of effective and appropriate organizational-wide compliance and risk management frameworks. His position also assists the Board in establishing effective corporate governance practices.
Bill was born and raised in Weyburn and has been back in Weyburn for more than twenty years after living and working in Calgary.
Bill holds a Bachelor of Commerce degree (Finance/Quantitative Analysis) from the University of Saskatchewan.  Since completing his degree, Bill has obtained the Canadian Risk Management (CRM) designation, the Supply Chain Management Professional (SCMP) designation, the Canadian Association of Petroleum Production Accountants (CAPPA) designation and an Advanced Accounting Certificate from Mount Royal University in Calgary.
Bill made the move to the Weyburn Credit Union over four years ago as Chief Risk Officer.  In addition, Bill has over 26 years of experience in the oil and gas sector, specializing in Finance, Accounting and Supply Chain Management.
As your COO, Jeff oversees all retail operations including deposit, lending and wealth management business lines and ensures the member experience in those areas is exceptional. As defined in our mission, an exceptional member experience includes financial advice that contributes to our members' financial well-being - however they define it. His goal in the role is to continue to foster a culture of empowerment, clarity of vision and "outside the box" thinking and stand beside his colleagues as we strive to make members financial experience better, brighter, and stronger.
Jeff Hayward has over twenty five years of financial services experience achieved through the Saskatchewan Credit Union System, encompassing member experience, lending, business development, strategic planning, and executive management. He began his Credit Union career journey in 1997 as a Member Service Representative at Kindersley Credit Union! Like many, Jeff then moved around the system for the next 4 years, working as a MSR for Saskatoon Credit Union, a lender for Milestone Credit Union, and heading back to Kindersley CU for another tour of duty as a Financial Service Representative. In 2001, he moved back to Page Credit Union, and he began working as a Commercial/Ag lender until the end of 2004. In January of 2005, Jeff started his Weyburn Credit Union career as the Business Relations Manager for the Lang and Yellow Grass branches. In 2007, he became the Executive Manager of Member Service, and through a number of org changes and restructures, has been the Chief Operating Officer of Weyburn Credit Union for the last 15 years.
Jeff obtained a Bachelor of Commerce degree from the University of Saskatchewan in 1995 and has also achieved his ACUIC designation while working at Weyburn Credit Union.
Jeff was born and raised in Tisdale, Saskatchewan, where his parents still reside to this day.  Together, with his wife Alex, he has a blended family including three daughters and a son.  Jeff enjoys golfing and camping and is involved in his community with the service groups of the Young Fellows Club of Weyburn and the Weyburn and District Hospital Foundation.
As our rock star CFO, Krista Hubic manages all things financial at WCU – capital, liquidity, profitability, and interest rate risk to name a few.  She also works closely with the risk management function to ensure financial related risks are prudently managed.  She has worked for Weyburn Credit Union since 2005 and assumed the role of CFO in 2012.  In her own words, Krista has "always been an advocate of the credit union values and business model and am proud to work in an organization that puts its members and community before profits." As your CFO, that really means something. 
To be a CFO, you have to be one smart cookie, and Krista is one of the smartest!  She is graduate of the University of Saskatchewan where she earned both the Bachelor of Commerce and Masters of Professional Accounting degrees.  She received my Certified Professional Accountant (Chartered Accountant) designation in 2003.
When she's not working on excel spreadsheets, you can find her walking the world's cutest dog, cheering on one of her kids at a sporting event or traveling/camping with her husband. For a little me time, she enjoys reading, golfing, and staying active.  
Tana's favorite work pastime is chewing on purple crayons. Kidding, of course, she is responsible for delivering a consistent and professional yet welcoming brand experience. All things purple and marketing, including member communications, donations and sponsorships and public relations, falls to her. She jokes that Finance gets to have all of the fun, but she truly believes she has the best job in the credit union. She finds helping the credit union have a meaningful and positive impact in people's lives so rewarding; supporting the WCU Community Fund is by far her favorite ways she can do just that.
Tana began her Credit Union career in 1998 with a Business diploma specializing in Financial Services (we cannot confirm, but she says she was only six years old at the time). She has experience in a number of Credit Unions and different areas.  She started in her current role with Weyburn Credit Union in 2015. When she began, she was tasked with developing a new brand for WCU and introduced the purple spark logomark and has been integral in brand development since then. In fact, Tana has lead the team to win eight national AIME awards for their work in branding and marketing. The Achievements in Marketing Excellence (AIME) Awards showcase the most impressive, effective and creative marketing and communications campaigns seen in the Canadian credit union system.
Outside of work, Tana's fam-jam is the most important thing to her, whether related to her by blood or choice.  She is super-creative at work and at home so she enjoys a number of artistic pursuits, including dot mandalas and watercolours. She gets to as many Rider games as she can in her atomic orange Z06 Corvette. She shares our credit union's passion for the community; she loves to volunteer so you'll find her at a number of local community events.  
Part of our vision is, we will be the spark that inspires our people to be their best. This is where Val comes in.  As your VP of Human Resources, she hires the best and helps them shine brighter.  She leads a culture that puts people first.  A culture that inspires people to be their best.  Because we know when people are at their best, they will give their best to you. We need a team of voracious learners so they can share their learning with you. This helps us achieve the first part of our vision, to be the spark that inspires our members to achieve their financial well-being. 
Val joined the credit union system in 1974!  She considers herself very fortunate to have had the opportunity to build a great career with a great organization.  Val began as a teller but has enjoyed the opportunity to work in many areas of the organization during her career. Since 1998, the focus of Val's career has been on people, people development and culture. She is a certified facilitator in several programs including Heart of Coaching, Everything DiSC, 5 Behaviours of a Cohesive Team and Creating Member Success Sales & Service program which all contribute to building strong team who are focused on creating a exceptional member experience.
Outside of work, Val has volunteered many years as a Girl Guide leader and Sunday school teacher, member of Weyburn Arts council and at many local community events.
She and her husband, Merv, live in Weyburn. They have a daughter, son-in-law and three grandsons who keep her busy.  In her spare time, she likes to spend time camping, hiking, as well as doing a variety of crafts and reading. 


As we mentioned,
we are strong.
Need proof? Check out our latest Annual Reports.  
Your Board of Directors is ultimately responsible for ensuring that the Credit Union is managed and operated in a sound and prudent manner. They provide vision, leadership, and direction for the success of our Credit Union, today and into the future. Our leadership team translates that direction in to their business plans and daily operations.  Our annual reports acts like a scorecard on how successful we are at achieving that direction, set by your Board on your behalf. 
We're always here and helping our community. Be it sponsoring a local event, volunteering for local causes, providing scholarships for local youth or donating through our community fund, our success is measured not by profit but by the impact we have on our community.
Bank how you want, when you want – wherever you want
When you choose us, we are here when you need us with experts to help guide you on your way.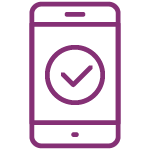 Out and about on your mobile device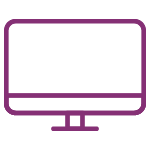 From home on your computer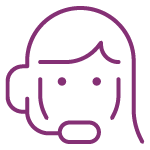 Over the phone with our friendly team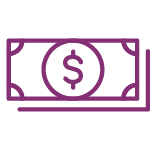 Via thousands of ATMs across Canada
We're ultra-local & here to help!