Loans & Lines
Fast, stress-free process
Achieve your goals faster with us.

A quick, no-stress yes
---
Forget waiting around for your approval. We're based locally and do everything in-house to get you a decision fast.

---
Lock your rate in for guaranteed payments or choose a variable rate in hopes of saving interest costs. Whatever fits you!

---
Repay the loan, in part or in full, at any time - with no penalty.

---
We'll tailor a solution built around you, your budget and your goals. 
Personal Loan
Personal loans are the perfect solution to:
make a big, one-time purchase,
finance an adventure, education, or other milestone,
fund a home project or a vacation property,
invest, top up your RRSP, or simply
pay down higher-rate debt
---
Go ahead; pursue your passion! Chase your dream. An RV, a cabin or a dream vacation - you choose. The possibilities are endless.
Line of Credit
You're in control with a line of credit. Use your pre-approved limit as much or as often as you'd like. You'll only pay interest on the amount you use. 
---
A LOC provides peace of mind, knowing you have access to funds for emergencies and unexpected expenses.
Express Loan
Apply once. Use it over and over and over again!
---
An Express Loan gives you greater flexibility than a personal loan as it allows you to borrow money as you need it, up to your approved limit.
You can advance as little or as much of the loan as you want, as often as you like - no need to reapply. It's the perfect balance: the flexibility of a revolving line with the structure of a term loan. 
Home Equity Express Loan
A home equity loan allows you to tap into your home equity to secure a better interest rate!
---
Just like the Express Loan, you'll be approved for an authorized amount; you can use as much or as little of that amount as often as you like. The advantage of a home equity loan is that you enjoy a lower interest rate because your loan is secured by the equity in your home. 
We're ready when you are.
What you'll need to apply: 
If you're new to our credit union, you'll need one piece of government-issued ID and your Social Insurance Number
Proof of your income in two different forms 
Meet our Member Experience Team
Brittney was born and raised in Weyburn, SK. Upon graduating she moved to Lethbridge, AB to pursue her post-secondary education and lived there for 3 years. She then moved to Regina, SK to complete more post-secondary education and finally settled in the Weyburn area after permanently joining the WCU January 2015. Upon successful completion of her consumer lending exam in early 2017, she advanced her career and became a Member Relationship Specialist in the Yellow Grass Branch. Brittney transferred to the Weyburn Branch in 2022 where she is now striving to make your financial goals a reality!
You will find Brittney socializing at the community centre on the weekends, playing bingo, or actively volunteering in her community as she has a passion for helping nonprofit organizations!
Simone was born and raised in Perth of Western Australia. Although she misses the warm sunny weather, she loves the life she has created with her husband, Brandon, and their two daughters, Aria and Kali. She has her diploma and is a fully certified Early Childcare Educator and worked at two of the local daycares in Weyburn when she first moved here in 2009! It was October of 2013 when Simone decided on a completely different career path which is when she joined the WCU as a Member Service Representative. Since then she has held a few other positions: Cash Cage Administrative, Contact Centre Rep and currently Member Relationship Specialist. One thing that hasn't changed is her passion she shares for the WCU members and has continued to grow these relationships in each position she has had.
Simone loves to spend time with her family any chance she can. When she isn't busy running her two daughters to dance, swimming, and synchro. She likes to take them to the local swimming pool, playgrounds, their family cabin or out camping with friends. She also tries to enjoy the little things and makes the most out of life as best she can.
Naresh comes with an international experience of working in banking industry of India. Due to his passion towards this industry, he went to Saskatchewan Polytechnic in Moose Jaw to gain essential education to learn about financial sector of Canada. After earning his Financial Services PG Certificate, he joined Weyburn Credit Union in June 2022. Being down-to-earth, he empathizes easily with others. Come and see him to meet your financial needs!
Jenna grew up on a farm near Midale and moved to Weyburn in 2005. She has lived in Weyburn ever since and has two daughters Ellie & Sadie with her husband Logan. She is a hairstylist by trade but switched career paths in 2014 when she began working at WCU as a Cash Admin Rep. She has since held a few other positions: Member Service Representative, Contact Centre Rep and currently Member Relationship Specialist. Customer service is her top priority, and she loves helping members achieve their financial goals!
Jenna enjoys spending time with her family and low-key weekends at home are her favorite. She also enjoys baking, being outdoors and her newborn photography hobby.  
Melissa is a hometown girl. She grew up in Trossachs and attended school in Yellow Grass where she was active in volleyball, badminton, track and field. Upon graduation in 2006, Melissa attended the University of Regina from 2006 until 2010 where she was enrolled in Sociology. She started her career with Weyburn Credit Union in 2010 as a Member Service Representative and progressed to a Commercial Service Representative in 2012.  In 2016 Melissa advanced into her current role of Member Relationship Specialist.  In her member relationship role, Melissa finds helping members achieve their dreams and goals very rewarding and would love to help you too!
Melissa is married to John and they have two children together. When Melissa isn't kept busy as a caring mom, chauffeur for kids sporting events, and full-time employee, she likes to play slo-pitch and volleyball in her spare time.  Though we're not sure where she finds it!  Melissa is also active in the community and has been on the St Michael's School SCC for the past few years.
Get your personalized rate quote
Let us give you a rate quote tailored to you, your budget and your goals.
Boost your credit know-how
Check out our Financial Literacy Hub for helpful tips, articles and resources.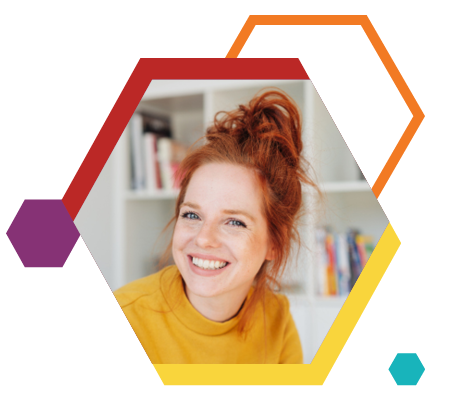 ---
Confidence looks good on you.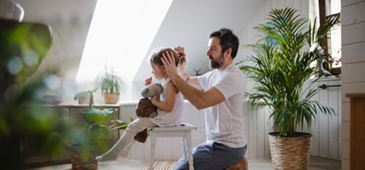 The Keys to Financial Freedom
Are you living paycheque to paycheque, looking to put some money away in a savings account? Or maybe you've got some money saved up, but have no idea what to do with it. If you are ready to improve your financial situation, here are simple and easy steps you can take in order to get to where you want to be financially.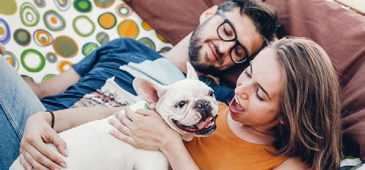 Leasing vs. Buying an Automobile
In the market for a new vehicle? If you haven't been inside a dealership for a few years, you're in for a surprise. You'll notice that posters advertising lower-than-low monthly lease rates are decidedly absent.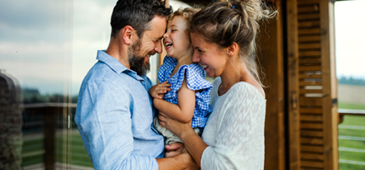 Before making a decision to use credit, there are certain facts you should know – both in regard to your own financial position and about the types of credit available to you. This booklet will help you make better, brighter, more informed credit choices.
Check out what your repayment options look like; become debt free faster or keep payments lower. You're in control. 
We're ultra-local & here to help!