Succession & Estate Planning
Assure Your Future Legacy
A foundation for financial security
Preparing to pass on crucial leadership roles within your business? Planning to transfer your personal wealth to a loved one? Succession and estate planning is one of the most important and challenging milestones you can face. A well thought out plan provides a seamless transition, ensuring your succession goals are met while preserving the financial well-being of your beneficiaries.
Top four considerations for succession planning
1.
Protect your wealth
Who will your beneficiaries be as your family expands and changes with time?
2.
Maximize wealth distribution
Did you give financial assistance to any of your children? Will this determine if your estate is divided equally or not?
3.
Mindset
Have you planned ahead to secure your retirement and ensure your wishes are recognized?
4.
Minimize taxes
Have you reviewed taxation consequences on your estate and how best to mitigate them?
Establish a comprehensive plan
There are four steps to creating and implementing a successful plan with a qualified professional.
1.  Initial discovery

Participate in a high level discussion of your goals and timelines
Examine your income needs during retirement and consider how best to protect your family

2.  In-depth discovery

Set up a comprehensive review of your current financial situation
Identify what is important to you and clearly define your hopes and priorities
Engage other investment specialists, accountants or lawyers to incorporate their services as part of a complete plan

3.  Report

Summarize your current situation and set your objectives
Prioritize your goals and implement a strategic plan based on clear recommendations
Implement a collaborative approach by including your other investment specialists, accountants or lawyers

4.  Regular reviews and updates

Make sure you are on track in attaining your goals and adjust for any life changes
Achieve other intentions identified in the initial discovery and reporting stages (e.g., tax planning, charitable giving, long-term care, business insurance, and employee benefits) once your highest priorities are executed
A succession and estate plan is a key step to ensuring your financial security. Whether you are at the beginning of your journey or re-evaluating your plan, let us help you realize your succession goals with an in-depth wealth management program. Be prepared for your future and have comfort knowing your family and estate is well preserved.
To help us truly personalize our planning support, there's some information we'll need to collect from you. Here's what you'll need to bring along to your appointment:
Tax return
Investment statements
Financial statements
Pension statements
Insurance policies
Estate documents
Boost your financial know-how

Check out our Financial Literacy Hub for helpful tips, articles and resources.
---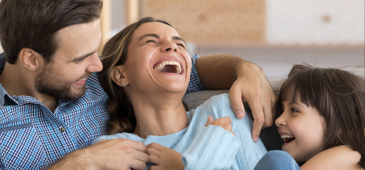 Estate planning to estate do-ing
Because you don't have 9 lives to figure it out.
Experienced estate lawyers will tell you that estate planning provides people with comfort, confidence and certainty. For some however, the mere mention of it causes anxiety.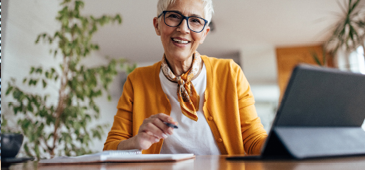 Executor of an estate
Naming one, being one.
You've been asked to be the executor of someone's estate, and you feel honoured. It's understandable and appropriate to feel that way, as it shows trust and confidence in you to be asked to take on such an important role. Now, let's think practical.
We're ultra-local & here to help!