Credential Financial Strategies Inc.
Insurance
Protect your wealth & the ones you love
It begins with a conversation.
You spend your whole life building a better financial future, so isn't it equally important to protect it? A vital part of any complete financial plan, life insurance* can help you protect what matters most to you.
Talk to one of our knowledgeable Wealth Consultants about:
Estate planning
The definition of estate planning includes arranging for payment of expenses and obligations after your death, as well as transferring your wealth and other assets to successors as specified in and outside your will.
Sounds daunting, doesn't it? But it doesn't need to be; we're here to help with jargon-free guidance. 
Segregated funds
Growth potential with capital protection.
Would you like to protect the money you invest while pursuing your financial goals? With segregated funds, you can.

Annuities
Typically, an annuity is used to provide an income throughout retirement years.  An annuity is a financial product that provides you with regular, guaranteed income for a fixed period of time or for your entire life. Annuities are ideal for those who are worried about outliving their assets; we can help determine if an annuity is the right option for you. 
Let's start the conversation.
If your needs are more complex, our Wealth Consultants also work with an extended team of experts in the areas of philanthropy, pension and trust services and tax, legal and accounting services.
Protect your wealth and the ones you love. It begins with a conversation.
Talk with us today.
Meet our Credential Financial Strategies team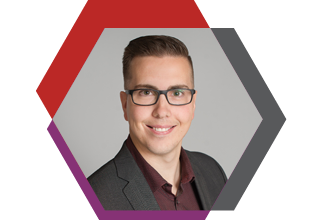 Tony Gill
BBA, CFP®, CIM®, CLU®, FCSI®
Wealth Advisor

Credential Securities 
Credential Financial Strategies Inc.

T 306 842 9571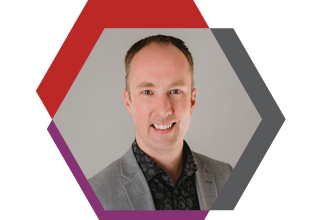 Sean Purdue
CFP®, FCSI, CIWM, CIM, CLU
Wealth Advisor

Credential Securities 
Credential Financial Strategies Inc. 

T 306 842 9554

Tony started with Weyburn Credit Union in 2008 and has since transitioned into a role with Credential Financial Strategies. He is a firm believer in lifelong learning and continuous professional development. He obtained a Bachelor of Business Administration (BBA) degree from the University of Regina majoring in Finance, received the Fellow of the Credit Union Institute of Canada designation (FCUIC), completed the Canadian Securities Course, and has achieved the Wealth Consultant designation (WC). His most recent accomplishment marked the completion of the final requirements to earn his designation as a Certified Financial Planner (CFP®).
Tony is originally from the Halbrite area. He and his wife, Nicole, and their two sons, Jacob and Joshua, have made Weyburn their permanent home. Tony spends his spare time visiting family and always enjoys taking in the latest releases at the movie theater.
Sean's career in financial services began in May 2003 in consumer lending. In 2005, he pursued his passion and moved into Wealth Management. Currently, Sean is a Wealth Advisor with Credential Securities. As an experienced Certified Financial Planner (CFP®), Sean is equipped to help his clients navigate all aspects of their financial affairs. Owners of small businesses and family farms are increasingly accumulating wealth inside of their corporations. Sean's investment and tax knowledge allow him to specialize in developing strategies for his client's corporations and family trusts. He is also experienced in dealing with the intricacies of various types of pension plans.
Sean lives in Weyburn with his wife Dawn and their three children. In his down time, he enjoys travelling, camping and watching/coaching his kids' activities. You can also find him at every Rider home game cheering on the Green & White!
Boost your financial know-how
Mutual funds, other securities and securities related financial planning services are offered through Credential Securities, a division of Credential Qtrade Securities Inc. Credential Securities is a registered mark owned by Aviso Wealth Inc. Credential Financial Strategies Inc. offers financial planning, life insurance and investments to members of credit unions and their communities. Any amount that is allocated to a segregated fund is invested at the risk of the contract holder and may increase or decrease in value. Your insurance contract will provide details of the coverage available under the plan you choose. Restrictions may apply.