The perks & privilege of personal advice
Working with one of our investment advisors through Credential Securities or Credential Asset Management Inc. can help you: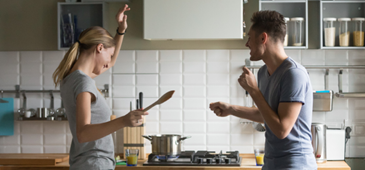 Reach your goals faster
What matters to you, your dreams and goals, should be at the centre of all your financial decisions. We'll help you keep it there. When you start with what is most important to you, making the right choices becomes uncomplicated: even effortless.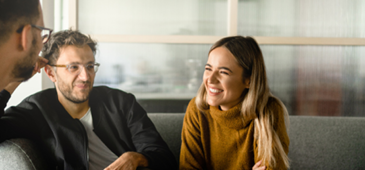 Make better & brighter investment decisions
The right investment choice for you, your dreams and goals is dependent on your
investing knowledge
tolerance for risk, and 
timeline
We'll help you choose an investment strategy that is tailored to meet your goals given the level of risk you are comfortable with. As your life changes and evolves, we'll help make sure your investment strategy evolves with it.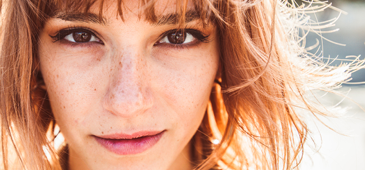 Build your know-how & your confidence.
We believe in building your financial know-how and confidence so you are empowered to make better and brighter financial decisions to achieve your life goals. We put you in control of your financial future. We give you access to experts you can trust because they are local and they care about you and your dreams. 
Getting to your financial goals is easier with a little help.
Anyone can purchase an investment. But studies show that people who invest with the help and support of a financial professional build more wealth, are better protected, and are better prepared for retirement as well as life's unexpected events than those who do not.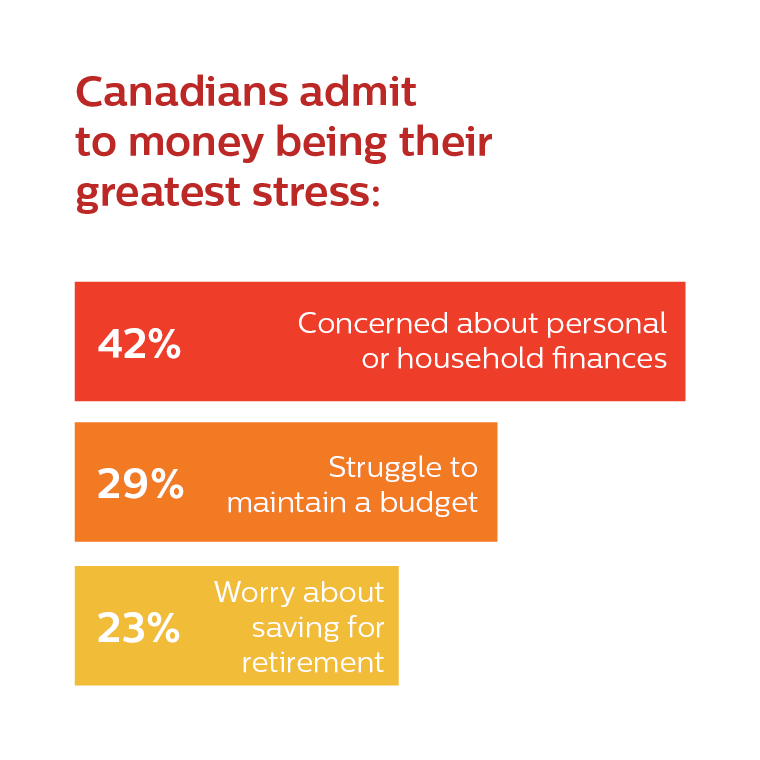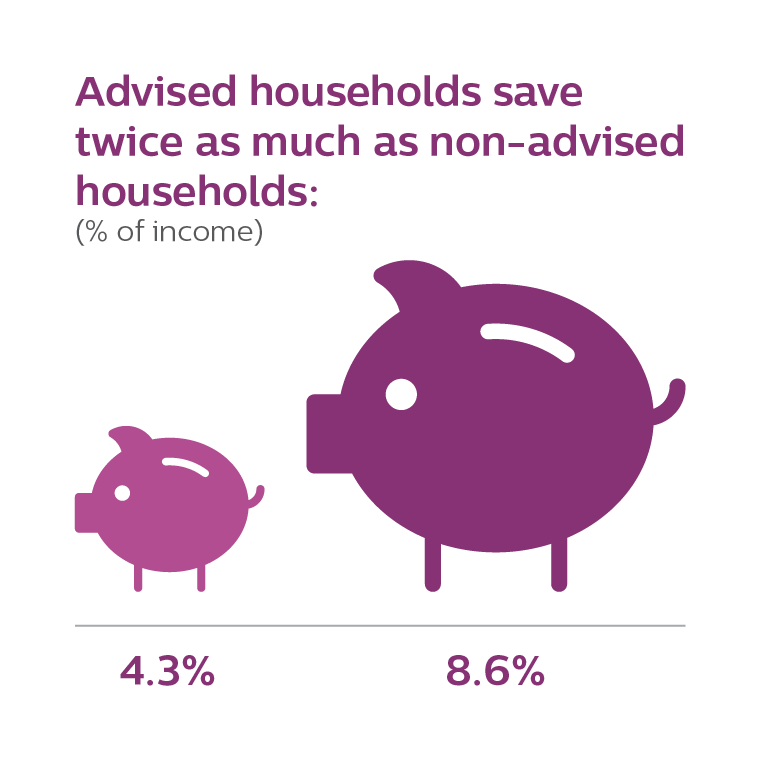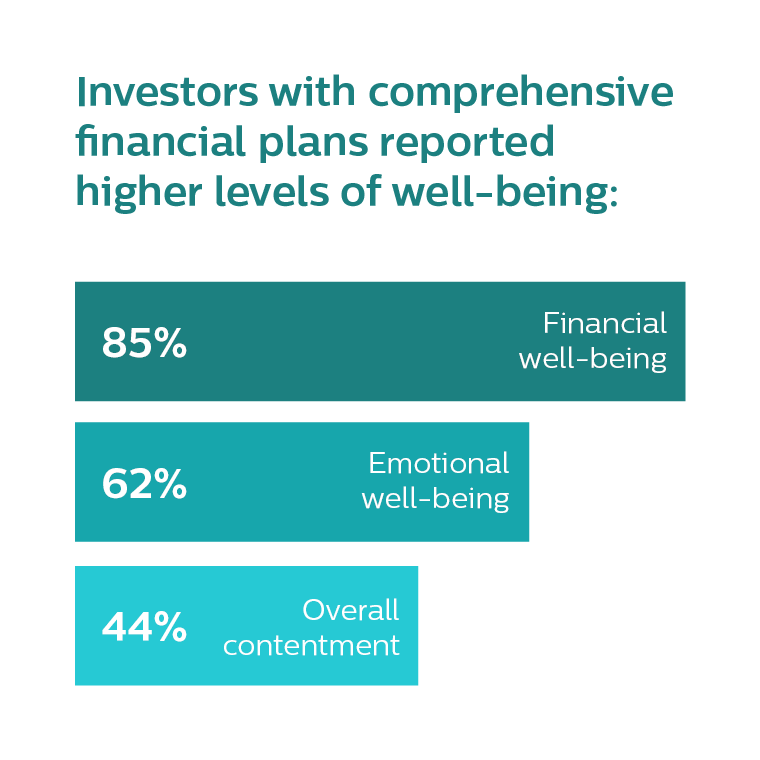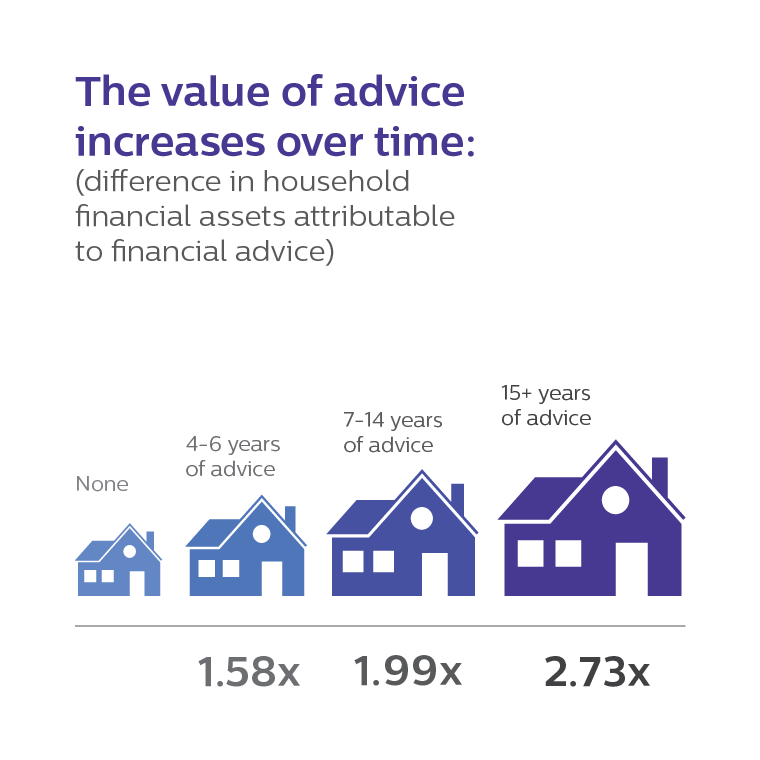 Convenient
We help you simplify your life by taking care of all of your financial needs in one location. 
Values-based
Access to Responsible Investment (RI) options, so you can do well, while doing good. Studies show that RI investments offer competitive returns and lower risk.
Knowledgeable
We have the experts on hand to meet your needs - whether traditional banking and borrowing*, or more complex estate planning or protection needs.
Unbiased
Our role is to provide professional, unbiased advice about how to best achieve your financial goals.
Personalized
We promote peace of mind by helping you create a plan specific to your unique situation.
This content was originally published by Credential in Value of Advice published 02/20.
Meet our wealth team & the service you can expect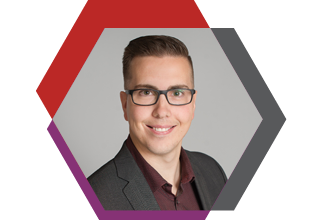 Tony Gill,
BBA, CFP®, CIM®, CLU®, FCSI®
Wealth Advisor

Credential Securities 

T 306 842 9571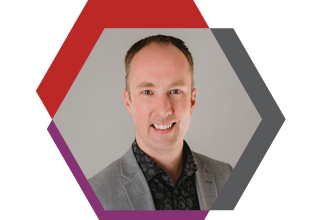 Sean Purdue,
CFP®, FCSI, CIWM, CIM, CLU
Wealth Advisor

Credential Securities 

T 306 842 9554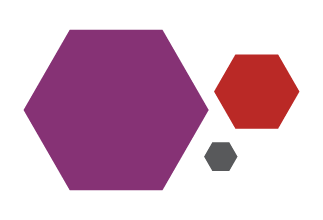 The service you can expect
from our Full Service Brokerage - Credential Securities*
Tony started with Weyburn Credit Union in 2008 and has since transitioned into a role with Credential Securities. He is a firm believer in lifelong learning and continuous professional development. He obtained a Bachelor of Business Administration (BBA) degree from the University of Regina majoring in Finance, received the Fellow of the Credit Union Institute of Canada designation (FCUIC), completed the Canadian Securities Course, and has achieved the Wealth Consultant designation (WC). His most recent accomplishment marked the completion of the final requirements to earn his designation as a Certified Financial Planner (CFP®).
Tony is originally from the Halbrite area. He and his wife, Nicole, and their two sons, Jacob and Joshua, have made Weyburn their permanent home. Tony spends his spare time visiting family and always enjoys taking in the latest releases at the movie theater.
Link: Know your advisor
Sean's career in financial services began in May 2003 in consumer lending. In 2005, he pursued his passion and moved into Wealth Management.  Currently, Sean is a Wealth Advisor with Credential Securities. As an experienced Certified Financial Planner (CFP®), Sean is equipped to help his clients navigate all aspects of their financial affairs. Owners of small businesses and family farms are increasingly accumulating wealth inside of their corporations. Sean's investment and tax knowledge allow him to specialize in developing strategies for his client's corporations and family trusts. He is also experienced in dealing with the intricacies of various types of pension plans.
Sean lives in Weyburn with his wife Dawn and their three children. In his down time, he enjoys travelling, camping and watching/coaching his kids' activities. You can also find him at every Rider home game cheering on the Green & White!
Link: Know your advisor
Full Service Brokerage - Credential Securities*
Full service brokerage means you have access to a full range of investment solutions, including stocks, bonds and mutual funds with advice from investment professionals. Our partner Credential Securities offers a full service brokerage service that includes:

Premium wealth services

Comprehensive financial planning by a CERTIFIED FINANCIAL PLANNER professional (CFP®)

Access to the expertise of our wealth services team
Corporate investment strategies
Business succession planning
Consultation with tax experts
Will and estate consultation
Family wealth management

Money management

Ongoing personal advice
Brokerage Services
RRSP, RRIF, TFSA, RESP
Managed solutions for high net worth investors
Stocks, Bonds, Mutual Funds
Exchange Traded Funds (ETFs)
Guaranteed Investments Certificates (GICs)
Buy/sell recommendations
Tax reduction strategies
Portfolio monitoring
Portfolio re-balancing
Automatic contribution/withdrawal plans
Electronic funds transfers

Report and review

Monthly statements when trading activity occurs
Quarterly performance reporting
Annual consolidated tax reporting
Regularly scheduled portfolio reviews

CredentialOnline.com

Secure 24/7 account access and a consolidated view of all your investments
When you sign up for Credential e-Statements, your statements are automatically archived for seven years

Our Experts

If it looks like someone spilled a box of Alphabets after the names our Wealth Advisors, it's because they have numerous industry-recognized credentials, designations and education. Simply put, it means when they talk investments, they know what they are talking about! And not just investments, but financial planning, estate and trust consultations, business succession planning and more, for even the most seasoned investors and complex financial situations.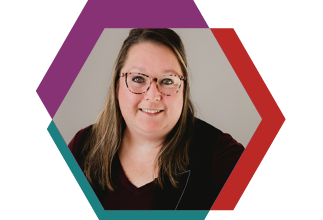 Darla Brenholen, WC
Wealth Management Rep.
Investment Specialist
Weyburn Credit Union
Credential Asset Management Inc.

T 306 842 9569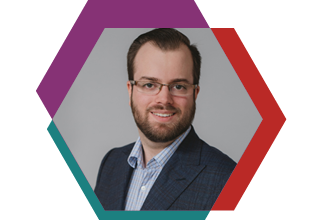 Jordan Rederburg
Wealth Management Rep.
Investment Specialist




Weyburn Credit Union
Credential Asset Management Inc.


T 306 842 9553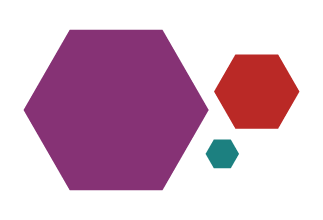 The service you can expect
from our Investment Specialists with Credential Asset Management Inc.*
Darla became an investment advisor in February 2011. She has her Mutual Funds license, and in 2013 achieved her Wealth Consultant designation. She continues to develop her knowledge of the investment world.
Darla enjoys helping her members reach their goals. Whether they are saving for retirement, or opening their first savings account, she takes the time to get to know her members and what solution will best suit their needs. Darla treats all of her members like they are a part of her family.
Darla and her husband, Murray have always called Weyburn home. They live here with their 4 children: Brayden, Bailey, Shayla, and Peyton. Darla's free time is spent with her family and their various activities including hockey, baseball, and music events, as well as helping out others. Throughout the summer months she loves to go camping.
Originally from Weyburn, Jordan returned to his roots in 2019 after obtaining his B.A. in Economics and having worked for several years in commercial lending. He has always had a passion for finance and economics and enjoys using this knowledge to help educate others and provide solutions that benefit them over the long term. He looks forward to the challenges and rewards that come with meeting new clients and is excited to pursue the CERTIFIED FINANCIAL PLANNER® professional designation to expand his knowledge base.
Jordan's immediate family reside in Weyburn, and he enjoys playing games with friends, reading, and spending time with his girlfriend.
Investment Specialists - Credential Asset Management Inc.*
Through our Investment Specialists, we provide access to an extensive range of services to help you feel confident about your financial future. Our Investment Specialists will work with you to build an investment plan that helps you reach your goals, including providing advice and recommendations on investing in mutual funds*, socially responsible investing and investment products.
Our service includes:
Wealth Services

Ongoing personal advice
Buy/sell/hold recommendations
Automatic contributions and withdrawals
Electronic funds transfers
Business succession planning consultation
Non-commission investment specialists
Access to a wide range of investment solutions
Will & Estate Planning consultation
Tailored solutions to meet your needs

Report & Review

In-house experts to process and audit transactions
Regular portfolio/plan monitoring
Trading activity statements
Quarterly or semi-annual performance reporting
Regular portfolio reviews

CredentialOnline.com

Secure 24/7 account access and a consolidated view of all your investments
When you sign up for Credential e-Statements, your statements are automatically archived for seven years
We have full-time experts on staff with vast knowledge and expertise who are working to find solutions in your best interest.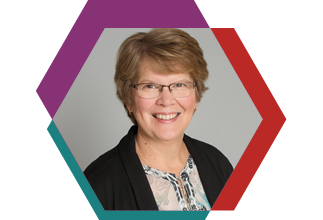 Susan Lawrence, CEA
Estate and Trusts Services Advisor
Weyburn Credit Union
T 306 842 9556
We are pleased to offer the services of Susan Lawrence, our Estate and Trust Services Advisor, in fact, we are proud to be one of the very few financial institutions to offer this service!  We offer this service because we truly believe in the importance of proper estate planning, because as a financial services provider, we have seen the effect of lack of planning too many times, and that lack of planning can cost families thousands of dollars.  You have worked hard for your money; with a few simple steps you can protect your legacy!
Now let's introduce you to Susan!  In December 2013, Susan joined the Weyburn Credit Union after 15 years in the insurance industry. Susan's current role allows her to guide members through the complexities of estate and investment planning as well as the eventuality of settling estates.  Because each member is unique and their situations vary in complexity, it's a role she finds interesting and challenging; and because she is able to help members through some of the most difficult times they will ever have to experience, it's a role she finds rewarding as well.
The field of estates and trusts involves many intricacies and complexities.  Susan has taken numerous educational courses and classes and is currently in the process of achieving the MTI® Estate and Trust Professional Designation through the Canadian Securities Institute.  Attaining this designation signifies that she can build estate and trust strategies to help you protect, invest and effectively distribute assets.
Working with Susan, she will walk you through an Estate Planning Process to help you develop strategies to:

Protect and support beneficiaries
Control estate costs
Understand and possibly reduce taxes, and
Distribute assets
What will you receive?
An estate planning guide personalized to your situation
Assistance with decisions before your Will is prepared
Peace of mind
Resources to Download
We understand that no one looks forward to planning their estate. We also know how important it is to you and your family that it's done right. Come in and visit our Estate & Trust Services Advisor who can create a customized plan for you and your family.
This is the beginning of a beautiful partnership.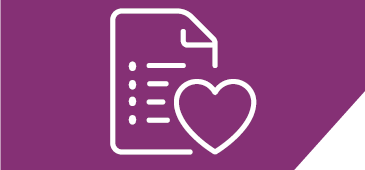 All about you
Your best interests always come first here. Because we run on principles rather than generating profit, our advice is based exclusively on enriching your financial well-being.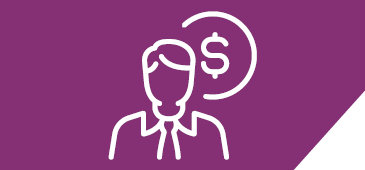 Dedicated experts
When you invest through Credential Securities or Credential Asset Management Inc., you have the backing of passionate, specialized experts who constantly work to enhance how they can support you.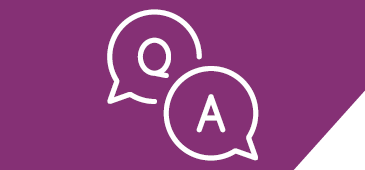 Jargon-free support
Investing doesn't have to be complex. We breakdown the jargon, explaining all your options so you can make informed decisions about what's right for you.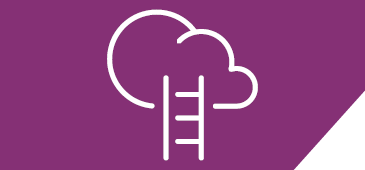 Here to help
You won't get lost in the shuffle at Weyburn. When you have questions, you'll get answers fast from experts who tailor their advice to you.
We're ultra-local & here to help!
Mutual funds are offered through Credential Asset Management Inc. Mutual funds and other securities are offered through Credential Securities, a division of Credential Qtrade Securities Inc. Credential Securities is a registered mark owned by Aviso Wealth Inc.
Commissions, trailing commissions, management fees and expenses all may be associated with mutual fund investments. Please read the prospectus before investing. Unless otherwise stated, mutual funds, other securities and cash balances are not covered by the Canada Deposit Insurance Corporation or by any other government deposit insurer that insures deposits in credit unions. Mutual funds and other securities are not guaranteed, their values change frequently and past performance may not be repeated.
Online brokerage services are offered through Qtrade Direct Investing, a division of Credential Qtrade Securities Inc. Qtrade and Qtrade Direct Investing are trade names and/or trademarks of Aviso Wealth.
Using borrowed money to finance the purchase of securities involves greater risk than purchasing using cash resources only. If you borrow money to purchase securities, your responsibility to repay the loan and pay interest as required by its terms remains the same even if the value of the securities purchased declines.
Qtrade Guided Portfolios is a trade name of Credential Qtrade Securities Inc.